Hey there.
Happy November! Wow...its already the 15th.
And I must say I am officially in the Christmas spirit! I usually am against that until after Thanksgiving...but its here. I checked out Christmas books from the library yesterday and that did it. :) I'm excited for Thanksgiving too. Obviously the boys are too!
--Sim made a turkey hat at storytime...and Eli made a replicate at home after school. :)
Speaking of Thanksgiving....I started my own version of the "1000 Gifts" idea. If you haven't read the book by Ann Voskamp then I highly recommend it. While talking to Sim about being thankful for what he has ...as I pushed him in the cart at Walmart one morning I decided to start my own book of Gratitude. Because just as he was asking for more Legos even though he already has more than plenty at home...I was reminded that I do the same thing all the time!!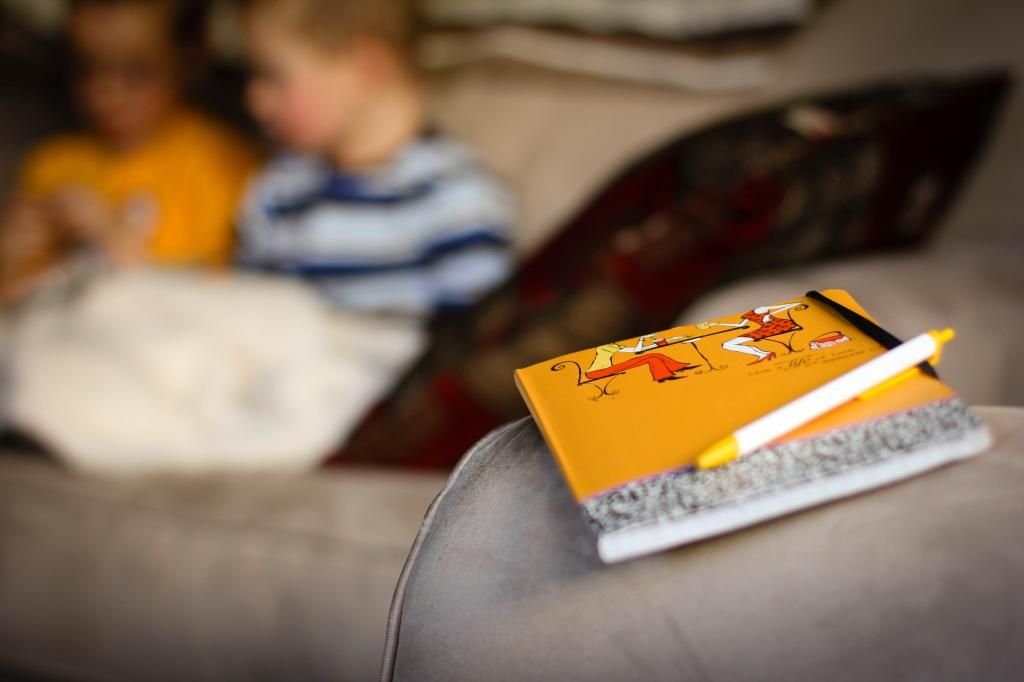 I bought a $6 journal and set out to make this a common practice in my life. To be grateful and to name thanks. So many people out there (Ann Voskamp and many others) have practiced the idea of naming thanks and how that is the key to life. I told the kids that my goal is to get to 1000 things...but my goal is really to make this a lifetime practice! Look it up...some pretty awesome projects out there. The kids love the idea and have jumped right on board with telling me things they want me to write in it. I write exactly what they say with their name in parenthesis after it. Its been awesome to see them think of it and thank God on their own and ask me to write in it my book...what they have named "the thankful book." And this practice is good for the soul. I have enjoyed taking time to sit with a pen and paper and reflect and write all the good in my life. Its a great practice for me.
_______________________
Hey...I never posted Halloween pictures. Halloween was fun and relaxing.
The kids had fun and looked cute. Eli was an astronaut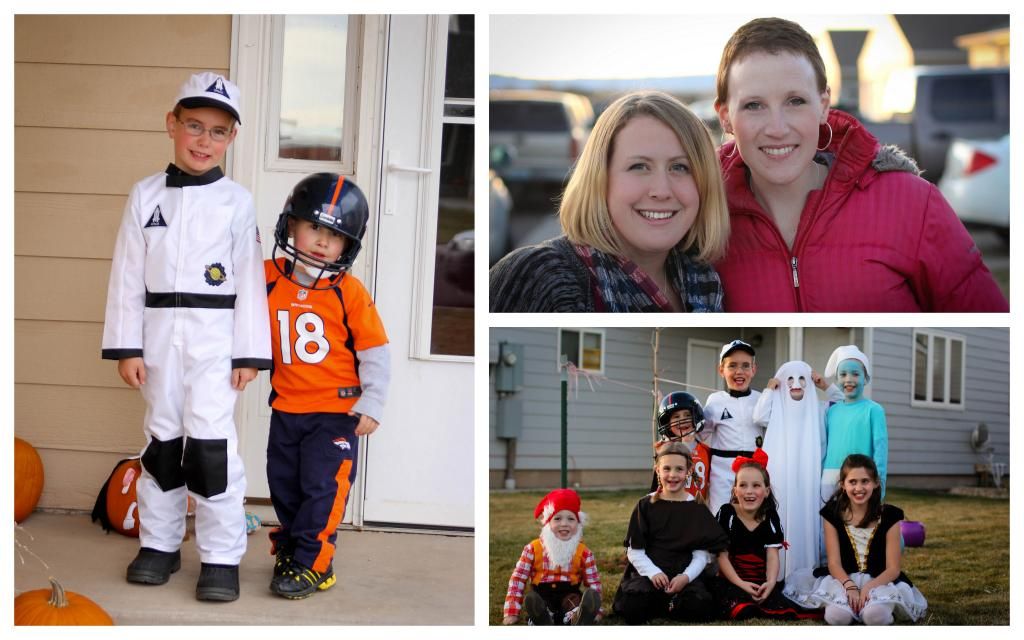 I had fun. But to me Halloween is nothing compared to Thanksgiving and Christmas. I'm glad we're on to the more fun holidays! :)
_______________________________
I found out today that I will get the chance to attend my first ever Ugly Christmas Sweater party. I've heard of these...but never gone to one. They are intriguing and kind of funny. So I guess I will be on the hunt for an ugly sweater...because I can't say I've owned a Christmas sweater since I was in about fourth grade. Haha! I do have some hideous earrings that I think I will be able to rock out. We shall see what I come up with. haha! Funny! Who knows...maybe I'll love it and host my own next year.
_____________________________________
We're taking it slow this evening. I think the littlest man is getting sick. He is pretty lethargic and was hard to get up from nap. So of course Eli is using this as a good excuse to watch Fireman Sam on the iPad. I fell for it. Decided to snap a few pictures and blog a little. Dinner's in the crock pot. I should be folding laundry...but, eh. It'll get done eventually! :)
Want to blog more...about the marriage retreat, about life, about the world, about my never-ending thoughts on life, about how thankful I am for a living and active God that continues to work and speak and not give up on me, about how HE knows better than I could have ever imagined, and how excited I am about living in my own skin today ...and about all the funny stuff Sim has been saying, like when he called me handsome yesterday...but I think the timer is about to go off...meaning iPad-time is over. So, so is Mommy's blog time.
Life is sweet here in the Coulter house.
Hope all is well with you!

Are you excited for the holidays? Overwhelmed? Indifferent? In Denial?
Tell me something. :)