Its been a fun few months since the last time I blogged. Time to play catch-up. We celebrated Thanksgiving with family in Cheyenne. Went to my Grandpa Cuthbert's house and to the Coulters. (I think that's what we did). I do remember we got this gem on that day! Boy cousins!!
Then all the Christmas festivities began.
Christmas was awesome with the boys this year. We celebrated from Thanksgiving weekend all the way until Christmas Day. We did all the traditional festivities. We did all our personal family traditions that we have adopted over the last five years. It was a perfect Christmas season. Lots of family. Lots of good memories with the boys.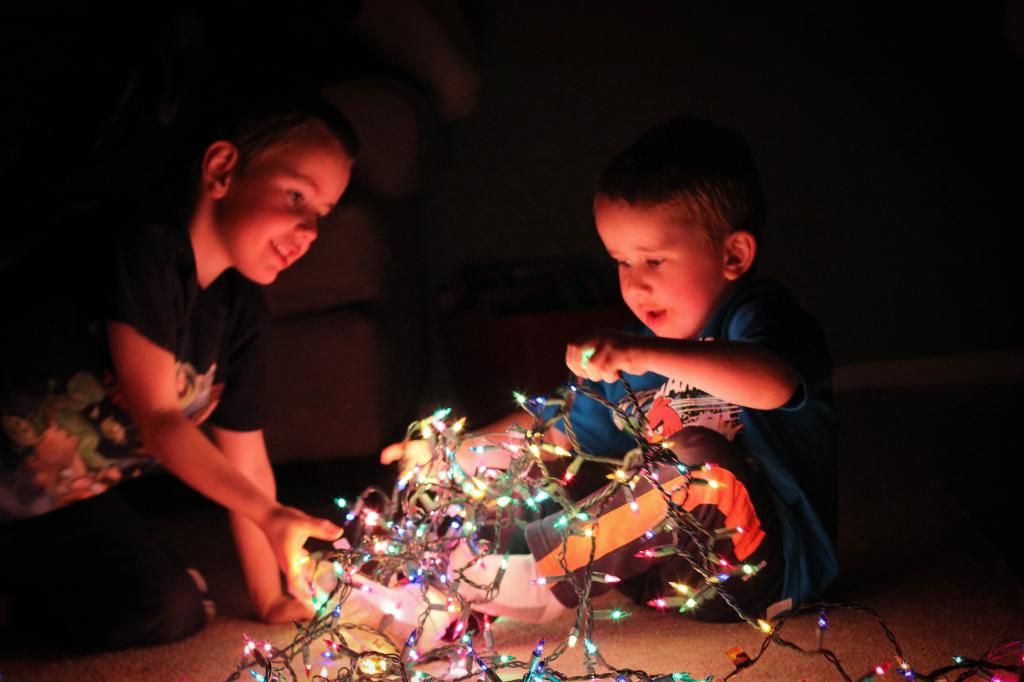 Cut down a tree and decorated it.


Christmas cutout cookies. They are holding the ones I decorated. Not sure why. The ones they decorated were much more "creative" ...I loved them! :)


It was a snowy Christmas Eve. We went snowshoeing in the mountains. It was perfect!
Family time at my Mom's house.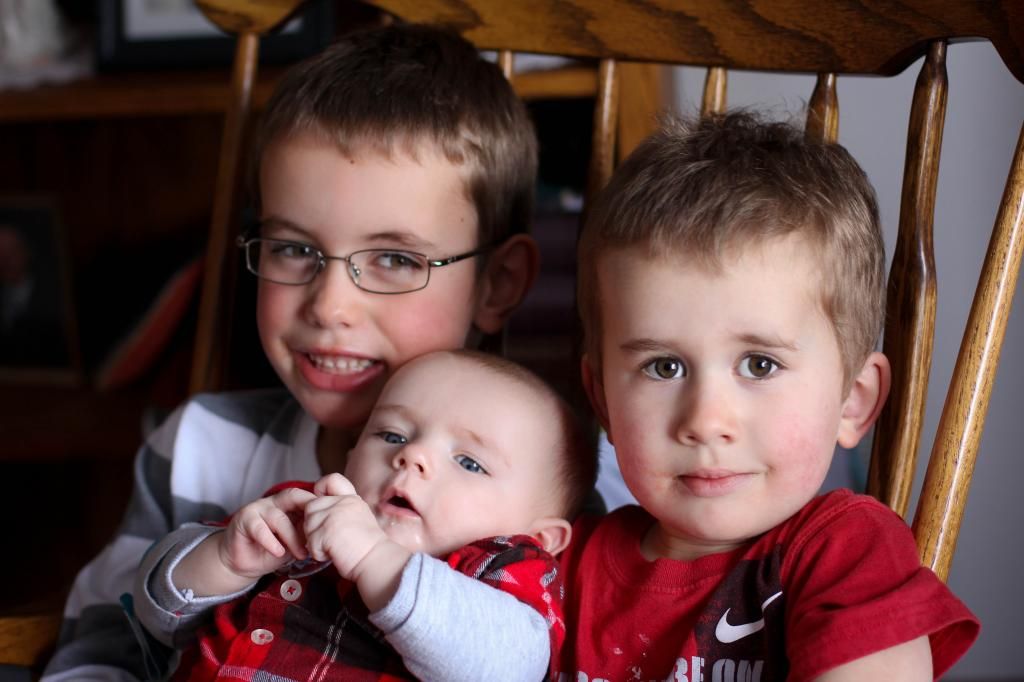 More cousin time at the Coulter's house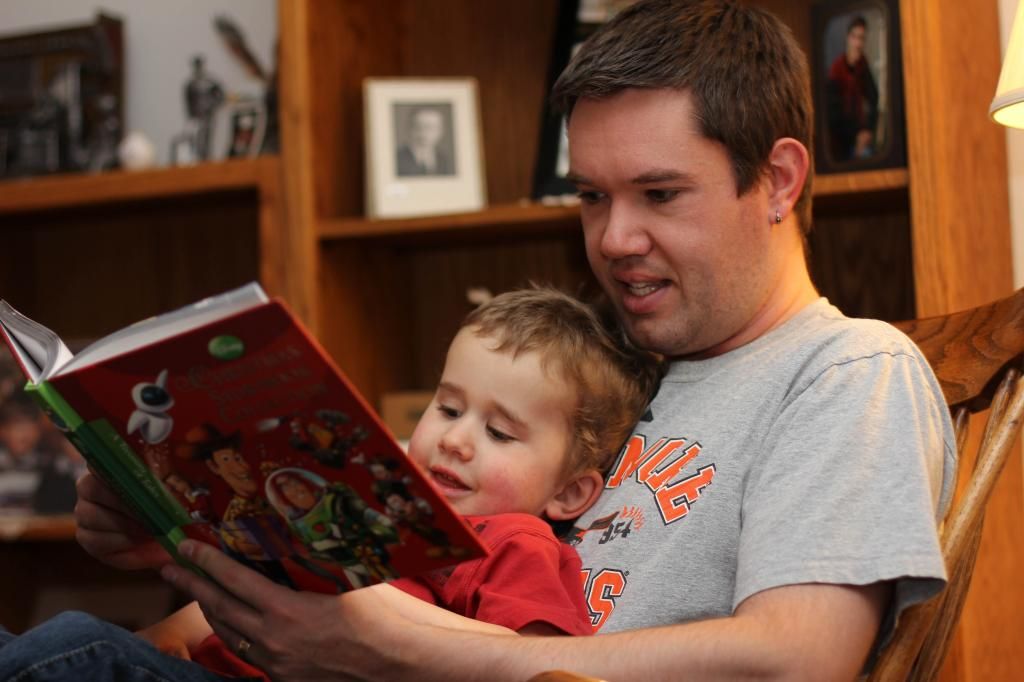 As I took this picture I realized how in love I am with my husband and how much I just have to take it all in. I am blessed! And the chance to parent these boys with Matt is such a gift.
We welcomed 2013 in at home at 7pm with the boys. We did a scavenger hunt game that I named "Secret Mission Brothers" ...they asked what it was called and that's what came out of my mouth. They still ask to play it. Haha.
The new year brought back routine. January is a tough month. Its cold and dreary outside. The holiday excitement is over ...yet spring seems so far away. I do like the feeling of a fresh start. Buying a new calendar. Setting goals. But overall...January is kind of cold and depressing.
But January is almost over. February is a short month which leads right to March...which is practically spring. (I'm choosing to block out the fact that sometimes some of the worst storms come in March...or April) ...Spring Break comes in March., so there is hope to be had!
My guys are good.
Matt is crazy busy, as usual. Working hard at both his jobs and right in the thick of his last semester of his Master's work. He should be completely done by mid-April and walk at graduation in May! I'm so proud of him. And will be so happy for him when he is done with school.
The boys are doing awesome! Of course! They keep our life full of joy. They are amazing boys. They keep us on their toes and we are constantly on our toes trying to do our best to raise them. Teaching them the important things like respect, kindness, compassion, sacrifice....these are the things that keep me up at night. I'm constantly reminding myself that they don't have to totally get it all today! That they are three and five...and that this is why they have parents. So we can teach them and be here for them as they learn and grow. And they keep making me smile and laugh and be happy.
I'm good. Just busy taking care of the boys and the house. I've been enjoying the ordinary. Which I love. Been struggling with some bursitis which has sidelined me from the running group I joined. But hopefully only for three weeks. Been getting up at 5:30 am all month four days a week...and it turns out I actually kind of like getting up that early. Well...I don't when my alarm goes off. But once I'm up and get a good workout in before my kids are even awake I feel so good the rest of the day.
Oh yeah...we welcomed this guy into our family this month! On January 12th, to be exact. I need to rememeber that so we can celebrate! ;) The boys named him Shadow. We've all started to call him Shadowfax. I wanted to name him Bronco ...but we told the boys they could pick. Sim liked Fred Flintstone and Washington. But Eli was persuasive and Shadow ending up winning. His full name is Shadow Flapjack Coulter. :) He is a perfectly sweet Lab mix that we adopted from a local rescue. The boys and I (and Grandma Cathy) picked him out while Matt was in Denver at the Broncos game. (we got his permission of course). The boys love him. We all love him. He is a nice dog and is really patient and gentle with the kids. Its been fun and actually much easier of a transition than I thought it would be. And I've totally become that weird person that lets their dog drive around in the car with them all the time. Never thought I would do that...but I totally do. Ha!
Okay...this is just a big fat catch up blog.
Now I'm back. What a relief! Will try to get some of the half written posts I've had saved forever finished and up.
I doubt anyone else is out there since I'm a big blogging-dropout. But that's okay.
Happy Wednesday-night. Goodnight!